Tom McLeish's The Medieval Big Bang Talk at St. John's College https://youtu.be/JFFt0kUIlWA 
Tom McLeish GFCF Talk at UBC https://youtu.be/m5cmTFPCzt4
Tom McLeish is an original and creative thinker, a broadly informed intellect and a super nice and approachable guy. A deeply curious person, he is offering a game-changing perspective on contemporary debates of science and religion, science and the humanities. He restores our sense of awe and wonder at our place in the cosmos and also our responsibility for it. Professor McLeish represents science while drawing on insights from a wide variety of disciplines (history, medieval studies, poetics, sociology, art, a variety of sciences) to weave his tapestry and to give us fresh eyes of delight. He has spoken at SFU, downtown Vancouver, Regent College and UBC GFCF, Trinity Western University, plus a lunchtime discussion on Chaos and Creativity. His lectures just keep getting better and richer each time, and the question engagement extends the insights and delicately increases the nuance. His book Faith and Wisdom in Science is a gem stone, as Dr. Olav Slaymaker says in his review. Friday evening, he spoke at St. John's College, a graduate college and residence at UBC of people from around the globe. He claims that 'science' is the current chapter of a longer book of natural philosophy, the love of wisdom about natural things. Imagine love and wisdom as brother and sister to science, as driver of the purpose of science. Imagine science as therapy for the soul. He taps into a long human quest to find a healing relationship to the whole cosmos, to move beyond ignorance, fear and violence to covenant. Tom works hard to dispel and expose myths that distort the truth, keep us down and cause us to be fearful. Walker Percy wrote about how we are currently lost in the cosmos; Tom promotes serious deep theological reflection about our home in the cosmos. It is a brilliant manifesto that has ancient roots. His leverage is especially the last few chapters of Job, chapters 38-41, the "snowy peak of biblical wisdom literature" as he put it. He thereby redeems modern science within a biblical worldview of God's call to join him in seeing the world afresh and to renew our relationship with nature. Five days of genius indeed. It has been a truly outstanding week. The climax was Friday evening.
We'll post the video link to the talks soon! Many thanks to everyone who participated on all four campuses and downtown. Let's have some follow-up discussion.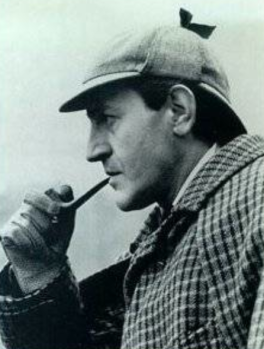 "Very interesting Watson."
Quick Notes on the Talks:
Science is part of a larger culture. Classically, it was the love of wisdom about natural things.
Science is participative, relational, co-creative work within the overall kingdom of God for healing the broken relationship of humans and nature. It involves the critical factor of a broken covenant between humans and rocks.
Science is not about answers but more about the right creative questions.
The biblical narrative, upon deeper reflection, is deeply rooted in nature from beginning to end, as is the book of Job.
Job in his search for wisdom finds himself alongside God looking into creation with all the good, the bad and the ugly (cosmos and chaos). God asks him to step up to his imago dei status to see (behold) more deeply.
The book of Job is God's answer to suffering in a poem of questions, not answers. As we know, suffering can very well lead us to wisdom. It depends on how we respond to it.
We need to proceed with a deeper kind of seeing in order to get beyond the kind of myths that block our vision, freeze our intellect, and stifle our creativity. It is a call beyond fear, ignorance and violence.
Wisdom is seeing the deep structure of nature. Nature is taken as the way to wisdom in this part of Job. This offers much to reflect upon.
Wisdom comes from a healthy respect for the otherness of God and the otherness of nature.
In healthy biological life, there is a layer of dynamic chaos below the order. Order, in fact,  cannot exist without chaos.
Science and the arts are two sides of the same coin, an attempt to grapple with and re-present reality, re-present cosmos.
Tom, at the end of the day, is pursuing a theology of nature, a theology of science. He wants the big picture to give us a fresh vision of science's potential to lead us to wisdom. This is a radical paradigm shift in the science-religion relationship.
The Last event was Friday at 6:00 pm Pizza Dinner and Talk by Professor Tom McLeish at St. John's College: The Medieval Big Bang: an Interdisciplinary Tale
Faith and Wisdom in Science presents science as the current flourishing of a very old and deeply human story. Weaving material from the modern science of the unpredictable together with ancient biblical and historical material it takes a fresh approach to the 'science and religion' debate – taking a scientist's reading of the enigmatic and beautiful Book of Job as a centrepiece, and asking what science might ultimately be for. It makes the case for a story as human as any other – pain, love, desire, reconciliation, risk and healing emerge as surprising ingredients without which science is rootless. Rather than conflicting with faith, science can be seen as a deeply religious activity. There are urgent messages for the way we both celebrate and govern science.
New Book that challenges to hegemony of scientism and promotes a broader interdisciplinary view of science and the humanities: The Great Escape from Nihilism: rediscovering our passion in late modernity. https://ubcgcu.org/new-book-release-the-great-escape/